Don't let a car breakdown ruin your trip
We know that you have planned each and every single detail of your business trip or holiday in Udine! For this reason, a car or motor home problem or the need of a garage in Udine or in the surrounding areas, are the last things you want to worry about.
Is your car having problems starting, or not starting at all? Is the motor functioning improperly or making strange sounds? Are the dashboard lights on when they shouldn't be? Do you have a problem with your motor home? Or have you just had an accident?
The Autronica Garage in Feletto Umberto (only a few kilometres from Udine) offers car or motor home repair services for travellers and foreign tourists for breakdowns to their vehicles which may occur while visiting Udine.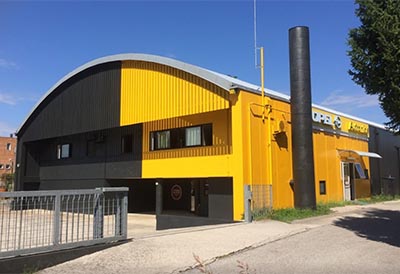 Repairs and breakdowns: the most required services
Among the most required repair services for those in Udine either on holidays or on a business trip, we can list the following:
Solving problems related to dashboard lights with targeted diagnoses

Brake replacement

Clutch repair

Battery replacement

Replacement of windscreen wipers

Replacement of windscreen and windows

Replacement of lights and restoration of headlights

Post accident service: from towing to motor and framework repairs
A tailor-made customer care service
The Autronica Garage offers car or motor home repair services and an attentive customer care service which will be very useful for travellers temporarily without a car.
we at Autronica understand tourist needs and are here to help you by taking care of all your car problems while you enjoy your holiday in total relax.
Quick repair times: 90% of the cars are repaired within a day
Comfortable waiting room with free Wi-Fi and coffee
Our staff speaks English and French
We offer you a free transport service to your hotel or B&B
We can offer recommendations on where to eat and sleep while you stay in the area
You can easily reach us: our garage is only a minute from the North Udine Highway exit and is well served by public transport to and from Udine
Directions from the Udine Nord exit
From our garage in the center of Udine
Customer reviews
Do you still need a reason to bring us your car when you are in Udine? Our customer reviews are that reason. These are their feed backs.
[wprevpro_usetemplate tid="1″]
Awards and acknowledgements
We put our heart and soul into everything we do that is why we were awarded as "The most efficient garage in Italy". Members of our staff are teachers at the schools of mechanics in North-Eastern Italy and lecturers at the most important shows of the field. The only thing left to do is try us out!